Tin Can
From Industrial-Craft-Wiki
The Tin Can is used along with the Canning Machine to store food as a stack-able item.
Recipe
HAYO
And now, it's time for another lifesaver! And no, i don't mean SteelPeelz, though this would be lifesaving in many situations as well.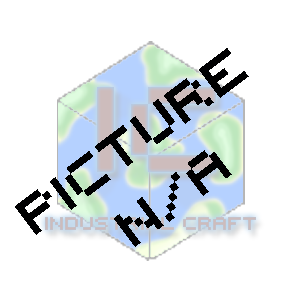 I present you, Tin Cans.
Now you probably ask "What can a Tin Can do to save my life?"
Weren't you ever peacefully exploring the vast landscape and got suddenly attacked by hordes of suddenly appearing, highly dangerous monsters?
Sure, with the right equipment, exspecially if you are using our precious technology, you can fend these beast off.
But somewhen, you get hungry, and what then?
For long travels, you will need abnormous amounts of food. And as everyone knows, food takes up quite a lot of space in every backpack.
And this is very the Tin Can comes in: Using the Unmobile Food Canning Machine GTA-4 you can FILL Tin Cans with food so you don't have to carry OVER NINE different kinds of food with you, but just on type of tin can filled with a healthy, yet tasty mash. HAYO!
Not only that, but with our patented t7600 quantumsuit helmet you can attach a Tin Can to any port in our f200 series inventory management system and the helmet will AUTOMATICALLY stuff the FOOD into your FACE!
IndustrialCraft² Stuff
 

Machines

Components

Gatherers

 Miner

 •

 Advanced Miner

 •

 Pump

 •

 Mining Pipe

Generators

Processors

UU-Matter Production

Utility

Upgrades

Components

Producers

Acceptors

Components

Producers

Acceptors
 

Tools

Mundane

Powered

Transmitters

Utility

Boats