Bronze
From Industrial-Craft-Wiki
No, that isn't some casual
Bronze
which was already known thousands of years ago. That is really
Special Bronze
!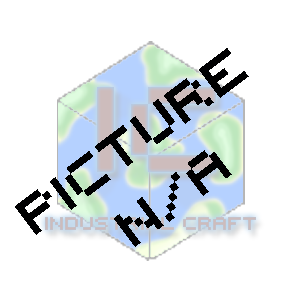 You can craft all kinds of stuff with it, like Bronze Pickaxes, Bronze Swords, Bronze Armor parts... whatever you can imagine!
The special ability of Bronze, compared with common Iron, is it advanced durability.
ach item you craft of Bronze, will not only look far more awesome, but will as well hold about 30% longer.
And in effect, the tools are nearly as effective as iron tools, too! And who does seriously care about a slight lack in efficiency,
if you can get whooping 30% more durability? HAYO!
As well, Bronze is PERFECT to craft advanced engineer tools. Like Wrenchs
Recipe
Categories:
Items
Machines:
Automated Miner , Canning MachineCanning Machine , Compressor , Crystal ChargerCrystal Charger , Electro FurnaceElectro Furnace , Extractor , Iron FurnaceIron Furnace , Macerator , Recycler , Terraformer
Generators:
Generator , Geothermal GeneratorGeothermal Generator.png , Nuclear ReactorNuclear Reactor , Solar PanelSolar Panel , Water MillWater Mill , Wind MillWind Mill
Resources:
Advanced AlloyAdvanced Alloy , AlloyAlloy , Bronze , CarbonCarbon , Carbon FiberCarbon Fiber , Carbon NetCarbon Net , CoalballCoalball , CoalblockCoalblock , CoaldiamondCoaldiamond , Compressed CoalballCompressed Coalball ,Compressed PlanballCompressed Plantball , Copper ,

Copper OreCopper Ore , Dusts , Energy CrystalEnergy Crystal , Fuel , PlantballPlantball , Refined IronRefined Iron , RubberballRubberball , ScrapScrap , Scrap BoxScrap Box , Tin , Tin OreTin Ore , Uranium , Uranium IngotUranium Ingot ,

Uranium Ore

Wirement:
Advanced CircuitAdvanced Circuit , Cable , Electric CircuitElectric Circuit , HV TransformerHV Transformer , MFE TransmitterMFE Transmitter , RE BatteryRE Battery , Single-use BatterySingle-use Battery , Switch CableSwitch Cable
Tools:
Bronze ArmorBronze Armor , Bronze AxeBronze Axe , Bronze HelmetBronze Helmet , Bronze HoeBronze Hoe , Bronze LegsBronze Legs , Bronze PickaxeBronze Pickaxe , Bronze ShoesBronze Shoes , Bronze Shovel , Bronze SwordBronze Sword , Chainsaw , Composite ArmorComposite Armor , Diamond DrillDiamond Drill ,

EC ManipulatorEC Manipulator , Jetpack , Mining DrillMining Drill , Mining LaserMining Laser , Mobile ChargerMonile Charger , Nano BootsNano Boots , Nano HelmetNano Helmet , Nano LeggingsNano Leggings , Nano SuitNano Suit , ODE DeviceODE Device , Treetap , Tin CanTin Can , Wrench

Terraformer Blueprints:
ChillingChilling , CompressionCompression , CultivationCultivation , DesertificationDesertification , FlatificatorFlatificator , IrrigationIrrigation , Terraformer BlueprintTerraformer Blueprint
Blocks:
Advanced MachineAdvanced Machine , Industrial TNTIndustrial TNT , Luminator , Machine , Mining PipeMining Pipe , Reinforced GlassReinforced Glass , Reinforced StoneReinforced Stone , Reinforced Stone DoorReinforced Stone Door